Luxury RV Rentals
Whatever your RV rental needs, the team at Carefree RV will always do our best to accommodate them. We believe the RV experience should be accessible to everyone whether you're planning a summer camping trip, traveling out of state for a family reunion, or attending a Penn State or Eagles game. Contact our office to book now by calling (610) 890-7007.
2023 Entegra Coach Accolade XL 37L
Luxury B VAN! Midwest Automotive Designs Legend FSL
2022 Luxury Bunkhouse Class A Mirada
Luxury Winnebago Navion 24G – Class C
2022 Tiffin Phaeton Ultra Luxury Diesel Pusher – Class A
2022 Nexus Triumph 32T Bunkhouse – Class C
2022 Forest River Sunseeker S7 – Class C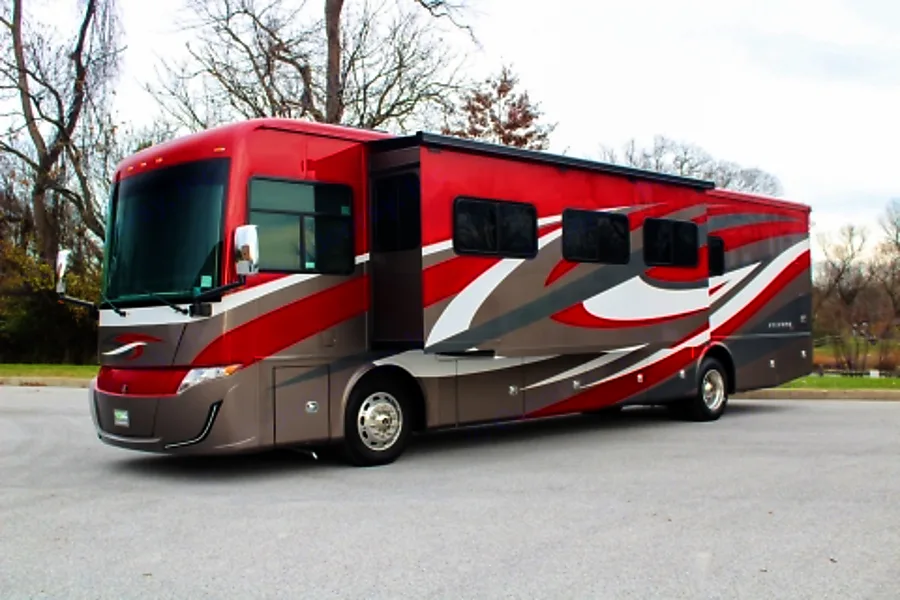 2021 Tiffin Luxury Diesel Pusher – Class A
2021 Forest River Sunseeker S5 – Class C
2022 Bunkhouse S8, S9 – Class C
2021 Berkshire 45CA – Class A
2020 Jayco Melbourne – Class C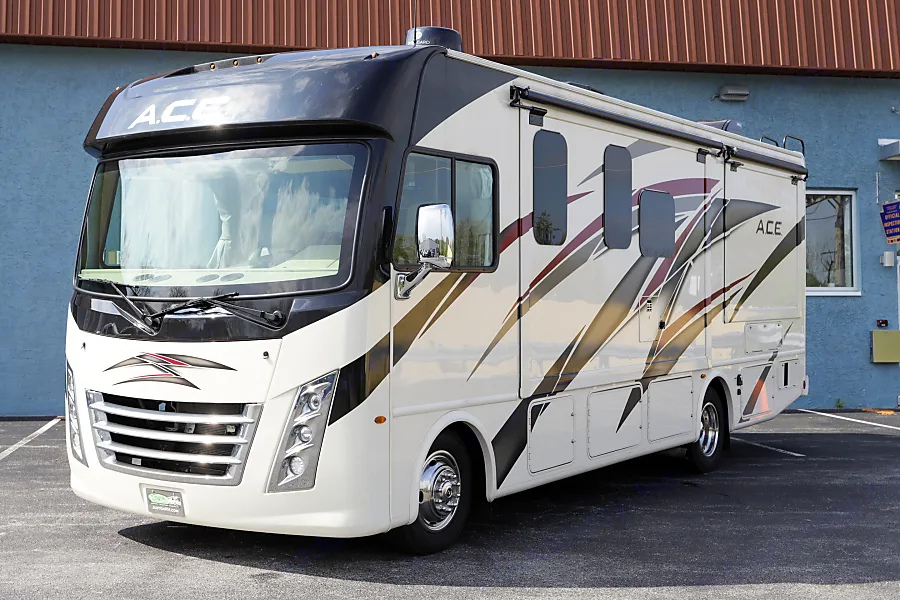 Luxury Class A RV Rentals
More than an RV rental company, it's our goal to provide a stress-free RV experience that is accessible to everyone. We have the latest Class A luxury RV rentals, giving you the conveniences and comforts of home all in one spacious and upscale motorhome rental. Sleep peacefully in your private bedroom, get ready for the day in the three-piece bathroom, and prep and cook meals easily in the spacious full-service kitchen. If you have a smaller group with you, you can rent a Class C RV or one of our Class B RV rentals.
Our premium Class A RV rentals are perfect for several events:
book now
Production RV Rentals
Carefree RV has years of experience assisting production companies by helping them find the right production RV rental for their particular needs. Whether you're working on a film or TV shoot, live sports events, or live musical concert, our production motorhomes will give you a quiet place to work, sleep, or simply relax.
Take advantage of all our production RVs have to offer:
Available amenities like bedding, towels, kitchen kits, outdoor camping chairs, and more.
Quiet place for a green room when shooting a TV or film production.
Great for temporary housing when attending an outdoor festival.
Perfect as a mobile office when hosting clients or working at a tradeshow.
book now
Luxury RV Experts
Carefree RV is located near Philadelphia, and serves Pennsylvania and the surrounding areas and states within a 2-hour radius, including State College, Delaware, New Jersey, New York, Maryland, and as far as Connecticut, Texas, and Florida. Book now by calling our friendly office at (610) 890-7007. We also offer RVs for sale, RV repair and service, and have a consignment owner program where you can rent your RV.