RV Rentals For Temporary Housing
There are times when circumstances dictate the need for temporary housing. In these situations, our motorhome rentals are the perfect option. As your home away from home, you can prepare home-cooked meals, sleep your entire family comfortably, and live stress-free in our modern and amenity-filled long-term RV rentals. Book now by calling Carefree RVat (610) 890-7007.
2023 Entegra Coach Accolade XL 37L
Luxury B VAN! Midwest Automotive Designs Legend FSL
2022 Luxury Bunkhouse Class A Mirada
2023 Nexus Triumph 35TSC – Class C
2022 Tiffin Phaeton Ultra Luxury Diesel Pusher – Class A
2022 Nexus Triumph 32T Bunkhouse – Class C
2022 Forest River Sunseeker S7 – Class C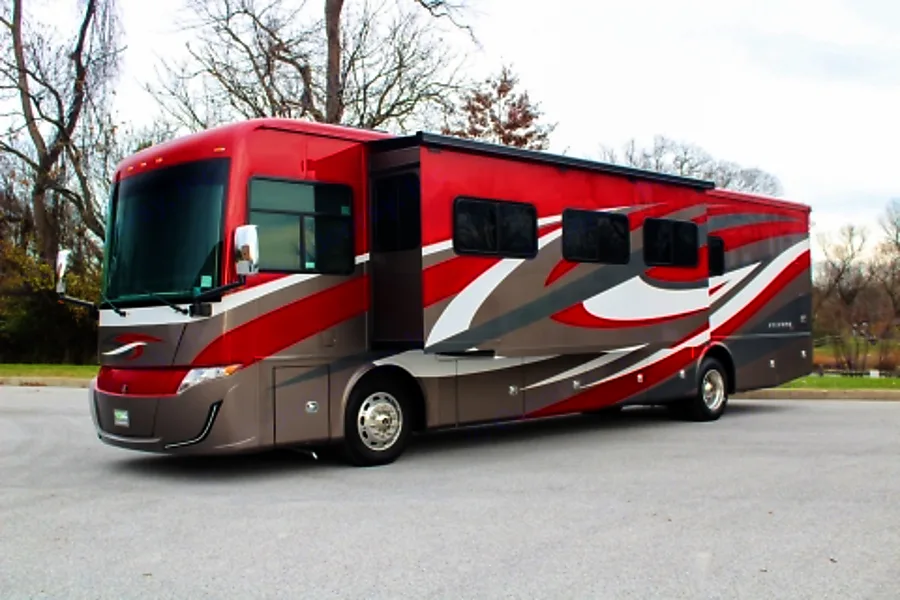 2021 Tiffin Luxury Diesel Pusher – Class A
2021 Forest River Sunseeker S5 – Class C
2021-2022 Bunkhouse S8, S9 – Class C
2021 Berkshire 45CA – Class A
2020 Jayco Melbourne – Class C
2021 Jayco Redhawk 26M – Class C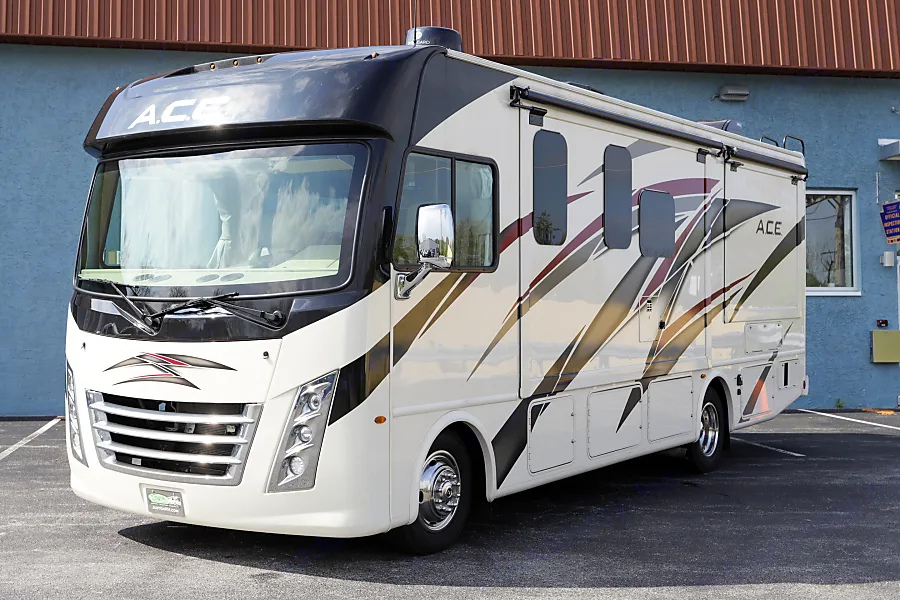 Your Solution for Temporary Housing
If you've been temporarily displaced from your home due to a disaster or while repairs are being made in your home, you need a long-term RV rental you can rely on. Our motorhome rentals make the ideal temporary house, as they have everything you need to keep living your life while your home is being renovated or repaired. Take advantage of these amenities with our long-term RV lot rentals:
Get ready for your day in the spacious three-piece bathroom that has a toilet, sink, and shower.
Prepare home-cooked meals in the roomy kitchen stocked with a gas range, convection oven and microwave, and full-size refrigerator/freezer.
Take care of your laundry in the included washer and dryer.
Relax at the end of a long workday in the comfortable living area with couches and recliners.
Sleep soundly in the master suite that includes either a queen or king bed and a wardrobe or dresser.
book now
Advantages of Short-Term Temporary Housing
Rather than staying in a hotel or living with family, consider renting one of our long-term RV rentals. Advantages abound with our temporary housing motorhomes, such as:
Enjoy a private space for yourself and your family.
Continue daily activities without interruptions from others.
No worries about disrupting the home routines of family or friends.
Appreciate all the conveniences and amenities that are included with our short-term temporary housing.
book now
Why Choose Carefree RV?
Our goal at Carefree RV is to provide a memorable and extraordinary RV adventure for you, your family, or your friends. All you need to do is pack your personal items and hit the road! Not only do we provide everything you need inside the RV for a relaxing and care-free journey, but we also set you up with all the accessories for a successful full-site camp hook-up, including:
Personalized customer service and support during the entire rental.
More features than motorhomes from national competitors.
RV service and repair for all types of RVs and motorhomes.
Consignment owner program where you can rent your RV and offset its cost.
book now
Book a Long-Term RV Rental Now
Call Carefree RV to book now by contacting us at (610) 890-7007. Since 2017, we've been serving Philadelphia and Chester County, PA, and the surrounding areas and states within a 2-hour radius, including State College, Pennsylvania, Delaware, New Jersey, New York, Maryland, and beyond. We also offer NASCAR RV rentals, Penn State RV rentals, and RVs for concerts and outdoor events.