NASCAR RV Rentals
There's no better way to experience your favorite racing events than relaxing in a deluxe NASCAR RV rental from Carefree RV. Call now to reserve either our Class A or Class C premium motorhomes. Book now when you call (610) 890-7007.
2023 Entegra Coach Accolade XL 37L
Luxury B VAN! Midwest Automotive Designs Legend FSL
2022 Luxury Bunkhouse Class A Mirada
2023 Nexus Triumph 35TSC – Class C
2022 Tiffin Phaeton Ultra Luxury Diesel Pusher – Class A
2022 Nexus Triumph 32T Bunkhouse – Class C
2022 Forest River Sunseeker S7 – Class C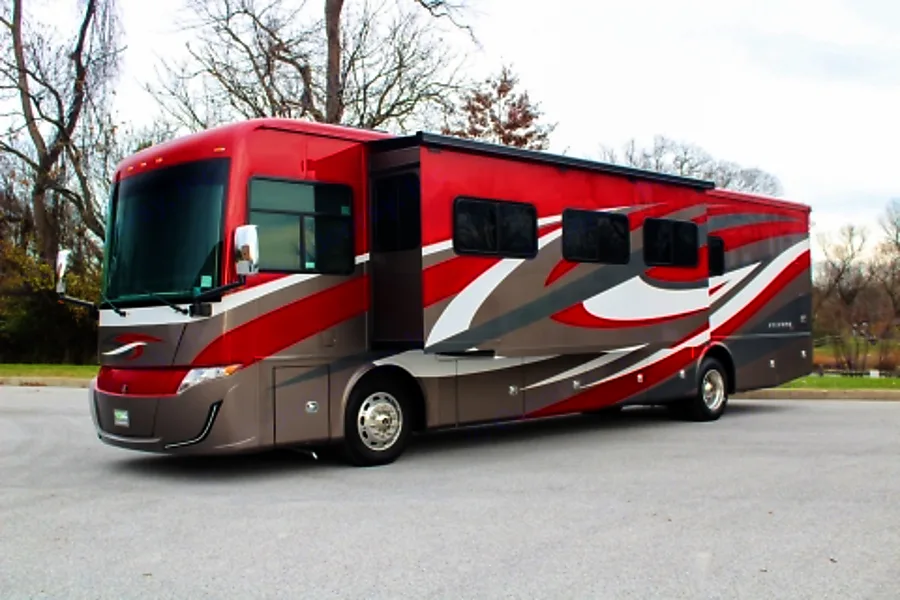 2021 Tiffin Luxury Diesel Pusher – Class A
2021 Forest River Sunseeker S5 – Class C
2021-2022 Bunkhouse S8, S9 – Class C
2021 Berkshire 45CA – Class A
2020 Jayco Melbourne – Class C
2021 Jayco Redhawk 26M – Class C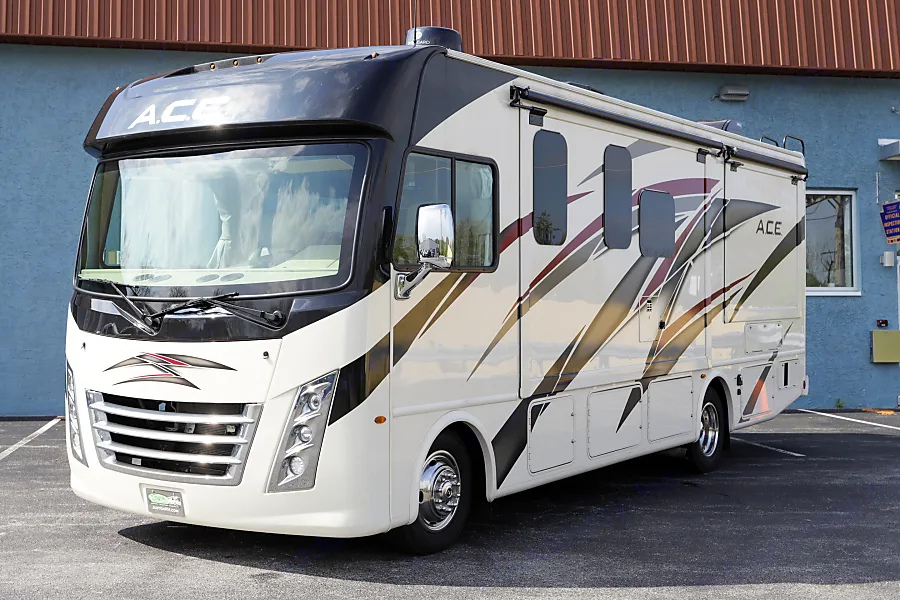 Arrive In Style with a NASCAR RV Rental
Not only will you enjoy a comfortable road trip on your way to a NASCAR race, but you will have an amazing tailgating experience while you're there. Our motorhome rentals are the best way to get up close and personal with the excitement that surrounds a NASCAR race. When you call to book one of our motorhome rentals, be sure to ask about our NASCAR RV rental packages. You can also take advantage of all the plush amenities that are included with our motorhome rentals, such as:
Full-service kitchen with gas range, convection microwave and oven, and residential-size refrigerator/freezer.
Bathroom with shower, toilet, sink, and dresser or wardrobe.
Sleeping accommodations for up to 10 people.
Outdoor power awnings with an outdoor TV.
Storage space for lawn chairs, portable grills, charcoal, extension cords, and more.
book now
Enjoy Many Race Events & Tailgating Experiences
Many of our customers keep the tailgating experience going all year by attending several other races in nearby states.
Reserve a Daytona 500 RV rental when you attend the NASCAR Cup Series motor race at the Daytona International Speedway.
We can provide several RV rentals near Talladega Superspeedway for those who have plans to attend the Talladega 250, Sparks 300, or YellaWood 500 race.
Attend NASCAR Weekend, Mpact Motorsports Festival, or the Great Pocono Raceway Airshow when you reserve our RV rentals at the Pocono Raceway.
Tailgate at other races like the New Jersey Motorsports Park, Maryland International Raceway, Nashville Super Speedway, and more!
book now
Top-Notch NASCAR RV Rentals from Carefree RV
Contact Carefree RV at (610) 890-7007 to book an RV now for your next NASCAR tailgating adventure. Located near Philadelphia, and serving Chester County, Pennsylvania, and the surrounding areas and states within a 2-hour radius, including State College, Delaware, New Jersey, New York, Maryland, and as far as Connecticut, Texas, and Florida. Ask about our consignment owner program and how you can rent your RV.We also offer repair and service for RV owners.